Skin Cancer Clinic
A Modern Skin Cancer Clinic in Brisbane
Here in Brisbane, we're gifted with some of the most beautiful weather in the world. The sun shines all summer long, allowing us to get down to the beach and have a good time. While we love the sunshine, we know only too well the damaging effect it can have on our skin.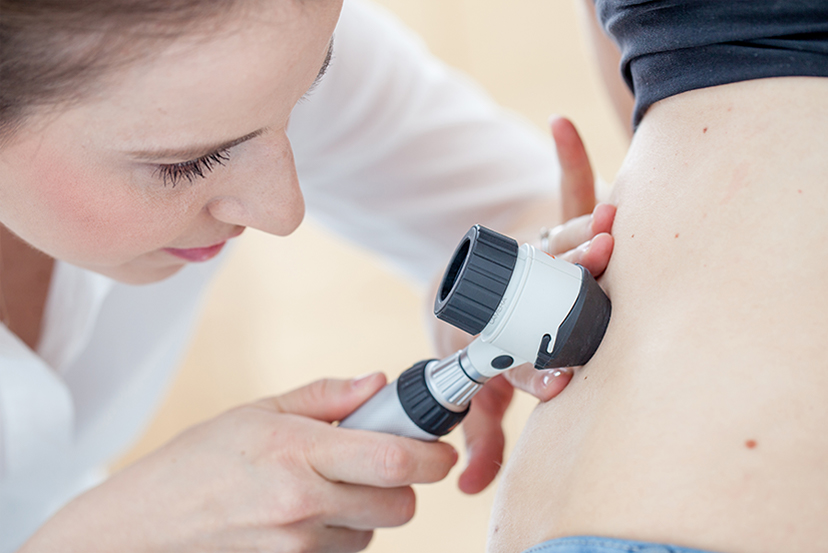 Should you get a skin cancer check?
Did you know that Queenslanders have the highest risk of melanoma in the world, carrying a lifetime-estimated risk of 1 in 16 men and 1 in 24 for women? Every year in Australia, around 1,200 people die from skin cancer and melanomas. The sad thing is that skin cancer is a preventable and readily treatable form of cancer. In fact, 95% of skin cancers are treatable if they are detected early.
If you've recently had a severe sunburn and want some advice from our team, or you want to know how you and your family can stay protected in the sun, just give us a call. We also provid mole scans & mole checks in our Brisbane clinic. Our patients often have:
Family history of skin cancer
Been sunburnt in the past
Have some spots they are worried about
Have a spot that is hard to see
A change in the size/shape/colour of a mole
Oozing/bleeding from a mole
A mole that is itchy/hard/swollen/tender to the touch
A new mole
Skin Cancer Diagnosis
At CBD 7 Day Medical Centre, our highly qualified team of doctors have Post Graduate qualifications in skin cancer medicine, and wealth of knowledge and expertise on skin cancer and how to treat it. If you've been diagnosed with skin cancer and want some professional advice, or have concerns and just want to put your mind at ease, get in touch today. Screening the body for melanoma can potentially lead to earlier diagnosis, thinner tumours and less chance of death from the cancer. If you have been treated for skin cancer it is a good idea to have your skin checked by your doctor on a regular basis. Your initial appointment will be approximately 20 minutes. Screening is done in our clinic and is a relatively quick procedure. We will perform a whole body skin examination and carefully examine the skin for any signs of early skin cancer. We also check for any moles that may cause problems down the line
Skin Cancer Surgery
If we see something suspicious, we will perform a biopsy and get a pathology result in few days. Please note that we can also freeze or remove lesions by cutting them out (local excision) and have them looked under a microscope to see if it contains cancer. These procedures are performed in our rooms, under sterile conditions, by our highly trained doctors. It is important that this biopsy is done correctly as early detection means that your doctor can treat the affected area sooner. No procedure will be performed without your consent and without prior explanation of what is involved and any costs. A referral not required to see a doctor, although you do need to make an appointment. Appointments are usually 15 minutes long, during which time you will have an examination, any freezing or biopsy required, and ask as many questions as you like. Histology results are usually available after 48 hours. Your doctor will also discuss with you issues of prevention of skin cancer and advise you on when you should be followed up. If a lesion needs to be excised, you will usually need to book a longer appointment on another day. If there are sutures to be removed, we will do this a week or two after your excision. We can also refer you to a plastic surgeon or dermatologist if this is required.